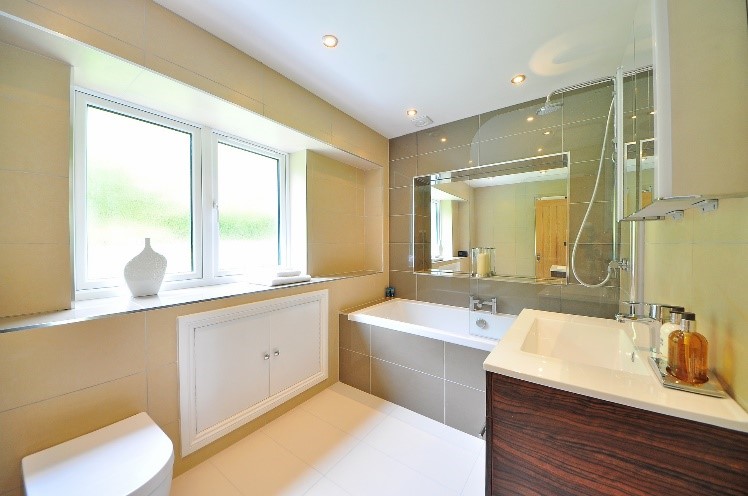 If you are in the process of making some updates to your home, flooring is often an area that needs regular updating. Today, there are endless options to select from when you make updates and it may be hard to know where to start. The rooms you are looking to install new flooring in may narrow down your options some but there are still lots of choices in most of the varieties. Make sure to think about maintenance, cost, traffic and the look you are hoping to achieve as you are making your decision. There are 5 types of flooring that are common in homes. Here are some pros and cons of each.
Vinyl or linoleum – While these are different materials, they have many similarities so they can be evaluated together. Linoleum is the more expensive of the two options and is made of natural materials so it is sometimes found in environmentally friendly construction. Both materials are durable and water resistant making them nice options for kitchens and baths. They come in a wide variety of colors and patterns and vinyl is a pretty inexpensive option for

budget conscious

construction and remodels.

Tile – Tile comes in both ceramic and porcelain varieties and is extremely durable. A more expensive option than vinyl or linoleum, the life of the product helps balance out the cost. Tile does require more expertise to install than vinyl or linoleum so it may not be a DIY option for many people if you are trying to cut costs. Tile comes in many colors and styles and can be a nice option for kitchens and baths as wells as entries and hallways due to its high durability.

Hardwoods – Hardwoods are a favorite among many people due to how nice they look. They can be installed relatively easily but do require maintenance to extend their life and keep them looking nice. They work well in almost any area except for bathrooms or places with lots of moisture. A long lasting option, the cost is balanced by the life of the floors with proper maintenance.

Laminate hardwoods – These offer a less expensive option to hardwoods with a similar look but don't work well in wet areas. Repairs aren't possible to make though you could replace in small areas

but

the different ages of the laminate would likely be noticeable.

Carpet – Carpet is probably the most common option and provides warmth in homes and is common in bedrooms and living rooms. It is pretty easily damaged from stains and spills and shouldn't be used in kitchens and baths. While carpet is pretty easy to clean to remove many stains, it will start to show wear over time especially in high traffic areas.
Even if you are completely happy in your home, it's always a good idea to think about the resale value of the product you select as many things in your home will be around much longer than you are and you don't want to pick something that will decrease the value or appeal of your home. Feel free to call me anytime to discuss your update plans to make sure you are making choices that will be good long term options for your home.
Christine Topham


RE/MAX Unlimited
Doing More from For Sale to SOLD! That's the sign of

a RE

/MAX agent!
Let's Connect, Socially!
Image courtesy of midascode/pixabay.com