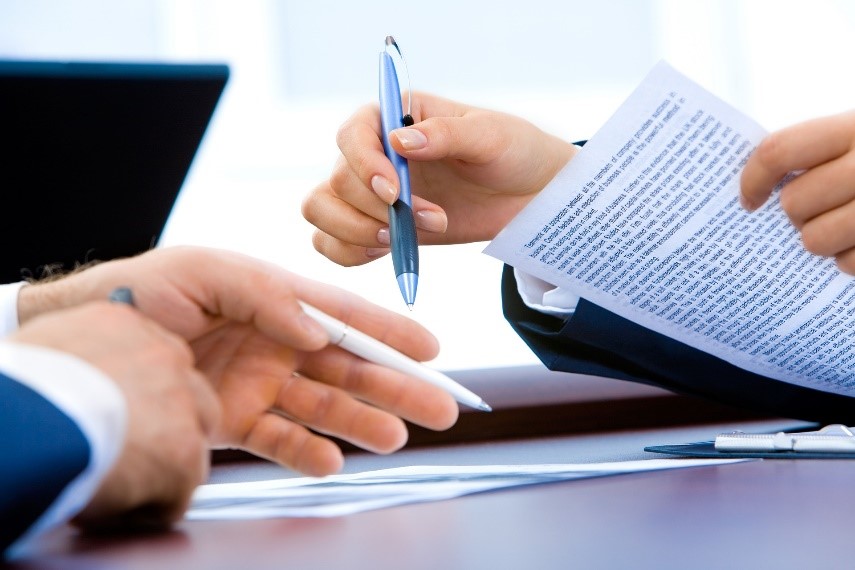 When you buy a new house, you will sign lots of paperwork at closing. Your closing agent should explain it all to you during closing but there will likely be quite a stack by the time you are finished. Do you need to keep it all or can you get rid of some things? Here are the things you should definitely keep.
Keep a copy of the contract and any addendums or amendments you signed regarding the property. These don't have to be originals but should be the final copies with the signature of all parties. If you signed anything electronically, you were likely emailed an executed copy once it was finalized making this easier to keep on hand.

Keep a copy of your mortgage documents on hand as well. You may want to refer back to these at some point after you buy your home.

All inspections performed on the house while it was under contract. Some of these are just for reference but the home inspection can provide very valuable information for you about the condition of your home, the location of various things and recommendations on maintenance.

Repair requests between you and the seller so you can see what was agreed to regarding repairs.

Property

disclosures

. These will inform you of various conditions and aspects of the property so you understand

the it

thoroughly.

Home warranty if you purchased or received one as part of the purchase of your home. You will need to refer to this paperwork to understand what is covered and the appropriate steps you should take should you need to use the warranty on your home while it is active.

Your closing disclosure provides an estimate of all of the expenses related to the purchase of your home.

You will definitely want to hold onto your insurance policy. This will outline the coverage you have and provide

you

important information in the case of a loss.

Hold onto your

title insurance

policy as well. This is your protection in case an issue with the title comes up after closing.

Save your closing statement. It shows all the expenses and credits related to the purchase of your home. Your accountant will need this come tax time.

The deed will be put in your name after closing and an official copy will be mailed to you. Save this for your records for as long as you own your home.
All of this paperwork can seem overwhelming and may seem unnecessary but will save you a lot of headaches if an issue comes up and you have a copy of it handy. Put it all in one file together and keep it somewhere safe so you are prepared just in case.
Christine Topham


RE/MAX Unlimited
Doing More from For Sale to SOLD! That's the sign of

a RE

/MAX agent!
Let's Connect, Socially!
Image courtesy of aymanjed/pixabay.com