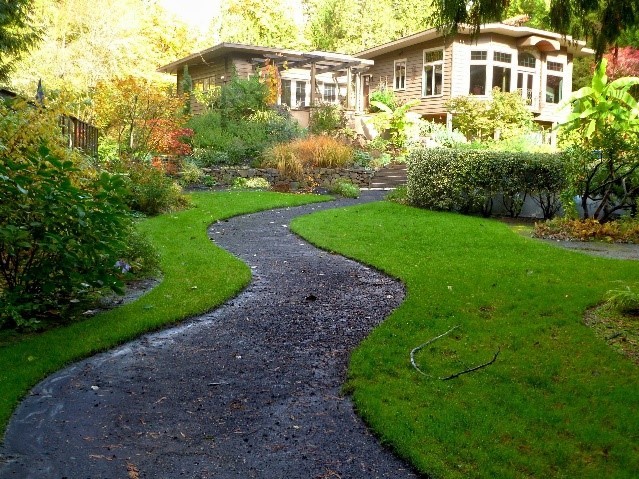 When the extremely warm weather hits this time of year, you may feel like you want to give up on your landscaping as it gets harder and harder to keep it looking healthy. If keeping your yard and landscaping growing strong this time of year is important to you, you will likely need to put some extra effort into making it beautiful.
One of the worst things you can do to cause damage to your lawn is to cut it too short. This causes stress to your grass and makes it harder for it to withstand the hot temperatures and dry climate. So raise the blades on your lawn mower and give your grass a better chance to resist the impacts of the heat.
If you are watering your lawn and landscaping, make sure you aren't breaking any restrictions your town may have put in place and always water at night when the temperatures are cooler so your lawn will have the best chance to absorb as much of the water as it can before the sun comes up and evaporates the excess water.
Another option if you want to keep your lawn looking lush is to install drought resistant landscaping that will need much less water to stay healthy. Even if your grass looks brown and dead this time of year, don't be tempted to add fertilizer to your lawn. Applying fertilizer during hot weather can cause your grass to burn and make it look even worse.
Save yourself the effort of bagging your lawn clippings when you mow the grass as they will act as natural fertilizer for your lawn as they decompose. It is also important to take good care of your lawn in the cooler months as well. Property fertilization, aeration and seeing at the appropriate times will increase the overall health of your lawn so it is better able to withstand the stress of the hottest weather.
Christine Topham


RE/MAX Unlimited
Doing More from For Sale to SOLD! That's the sign of

a RE

/MAX agent!
Let's Connect, Socially!