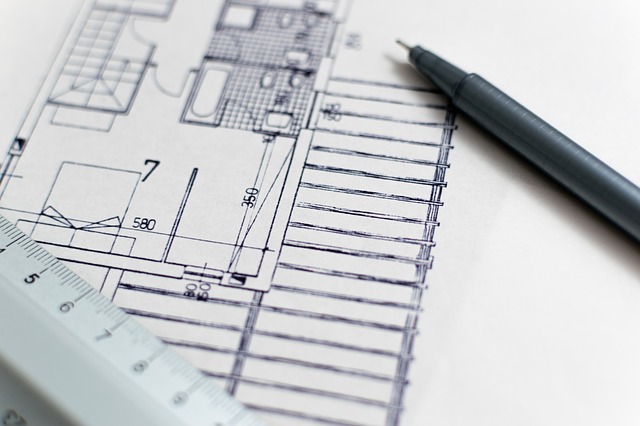 Have you started shopping for your next home? If like many, you use the Internet as your primary source for additional information on the homes you are interested in, you need to understand the truth about how square footage is represented in MLS. While you aren't searching direct in MLS, the data input in MLS systems is most likely the syndicating source for the website you are using to search for homes.
Most agents do a pretty good job of accurately representing the property but there are some aspects that can be challenging to get a feel for just from online statistics. One of the more challenging items to understand virtually is square footage. There are many different sources agents can use to acquire a property's square footage and all of the different sources might offer a different measurement of the square footage of a property. There are also a variety of types of square footage to consider and they aren't always all reported. Some statements of square footage don't take into account space in garages or basements or may not include recent additions.
Square footage can come from the tax assessor, builder, appraiser, floor plans, the seller, blueprints, a survey or have been estimated by an agent or owner. When there are that many sources for data, there is sure to be a difference of opinion about the number of square feet in a home. Even the same individual measuring the same property twice might get different results.
It is important to remember that the wrong number doesn't change the size of the house but it can be confusing. The lesson in this is that to get the best idea of the size of a home, you need to see the home in person. Three bedrooms are three bedrooms but if one of them is a closet while the other is 5 times that size, the space may not work for you.
Another thing to remember is that while two different homes may say they are each 1,500 square Depending on who measured the property and what method they used, there may be significant room for error. Square footage shouldn't be the most important factor when looking at a home and other characteristics should always be reviewed at the same time to get the best understanding of the property. Because property taxes are often calculated using the tax assessor's square footage as a benchmark for the property's value, the home owner has a reason not to report an error if they are aware of one. feet, if that information is inaccurate, you may not have the same amount of space in each home.
When you are searching for a home the best approach to take is to view a home online and make sure it has all of the criteria you are looking for then schedule an appointment to view it in person to ensure that it not only has three bedrooms and two bathrooms like you expect but that the size of those rooms will work for you. Working with an experienced agent who knows the expectations you have for your new home is one way to help ensure the property has the amount of space you are looking for.
Contact me today for a consultation. I will be happy to answer any questions you may, help you determine the value of your home or help you find your dream home.
Christine Topham
RE/MAX Unlimited
Doing More from For Sale to SOLD! That's the sign of a RE/MAX agent!
Let's Connect, Socially!
Image courtesy of 3844328/pixabay.com