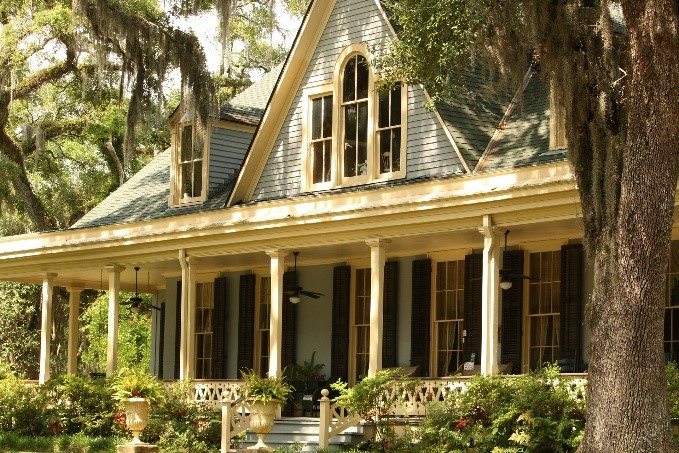 Many home buyers are drawn to newer homes that can be customized to meet their needs, have never been lived in and come with great neighborhood amenities like pools, clubhouses, fitness centers and walking trails. Maybe this is just what you are looking for but if you would rather have a home that is full of character and charming details that you can't get in a new home, buying an older home may be the right thing for you.
First, let's evaluate the pros and cons of buying an older home.
Location
Older homes are often located close to the center of town putting you in great proximity to the heart of the city and all it has to offer. If you like the vibe that downtowns offer with museums, restaurants and shopping, you may love being close enough to walk to dinner with your neighbors on a Saturday night or meet friends for brunch and a gallery opening.
Cost of Ownership
Buying an older home may allow you to stretch your real estate dollar further than with new construction. The home may also come with window treatments, blinds and other things you don't think about but would need to purchase in a new home that saves you money over having to purchase them right away with new construction.
Uniqueness of the Home
Cookie cutter neighborhoods are just that. The houses all look like they are cut from the same mold or one of a few molds. This is what you find in most new neighborhoods. Do you want your home to look like everyone else's or have a unique style of its own?
Established Neighborhoods
Older homes are in established neighborhoods meaning you won't have constant construction going on around you and have to contend with construction traffic and the noises and sights of it every day. Trees that have been around a while provide great shade as opposed to saplings that need years to mature. Now, let's consider the flipside.
Problems
Since the home is older, you are more likely to be surprised by a major problem than with a new home. Plumbing repairs, foundation issues, HVAC replacement…all of these are items that have to be dealt with periodically and are expensive. If you buy an older home, make sure to select a home inspector with experience in older homes to perform your inspection.
Features
Older homes were built with different features than new construction homes today. Walk-in closets, master suites and bonus rooms were not prevalent in prior generations so if you are wanting some of those features, you will need to choose a newer home or make some changes once you own the home.
Investing in an older home can be a great choice for the right person. Just remember what you are getting into when you buy an older home and be ready for the good and the bad. Contact me today to discuss your options and start trying to find your dream home.
Christine Topham


RE/MAX Unlimited
Doing More from For Sale to SOLD! That's the sign of

a RE

/MAX agent!
Let's Connect, Socially!
Photo courtesy of glynn424/pixabay.com