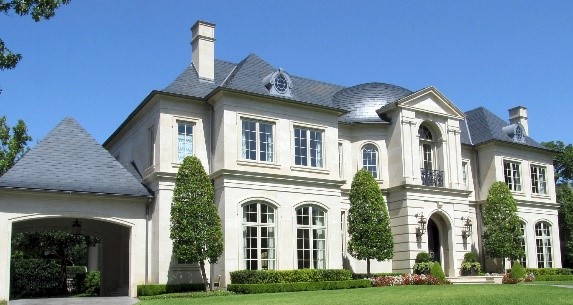 If you are shopping for a luxury home for the first time, you will likely be presented with some different options that you haven't seen in your past home buying experiences. Some luxury homes are nothing more than an extra-large home while others are one of a kind masterpieces that will indulge all of your senses with sweeping views, exquisite finishes and more.
If you are ready to shop for a luxury home, your first call should be a real estate agent with experience selling luxury homes in your area. It is common for luxury homes to take longer to sell than other homes but there are also many luxury homes that are never listed in MLS. This may be due to the fact that the owners wants to maintain their privacy or because they don't want the home open for just anyone to come view it.
A couple things about home showings that are more common with higher priced homes is the requests a seller might make to those looking at their home. They are likely to request a mortgage pre-approval letter or other proof of funds up front to confirm that you are qualified to purchase their home. They also may require the listing agent to be present for the showings along with you and your agent. This isn't about watching you while you are in the home but about having someone present that knows a lot of information about the home so they can share all of the important details with you.
With most luxury homes, there is a different level of quality that you will see in the home and features that go beyond the expected. Expect large homes, in-ground pools, exercise rooms, additional acreage, theater rooms, well-manicured grounds and much more as well as luxurious finishes, larger than average rooms and expanded garages.
If you haven't talked to a mortgage lender, you definitely need to do that before you get started. Don't wait until you find a home you are ready to purchase. Talk to your mortgage lender up front and you will be poised to act quickly when you find the perfect home.
Christine Topham


RE/MAX Unlimited
Doing More from For Sale to SOLD! That's the sign of

a RE

/MAX agent!
Let's Connect, Socially!
Image courtesy of skeeze/pixabay.com