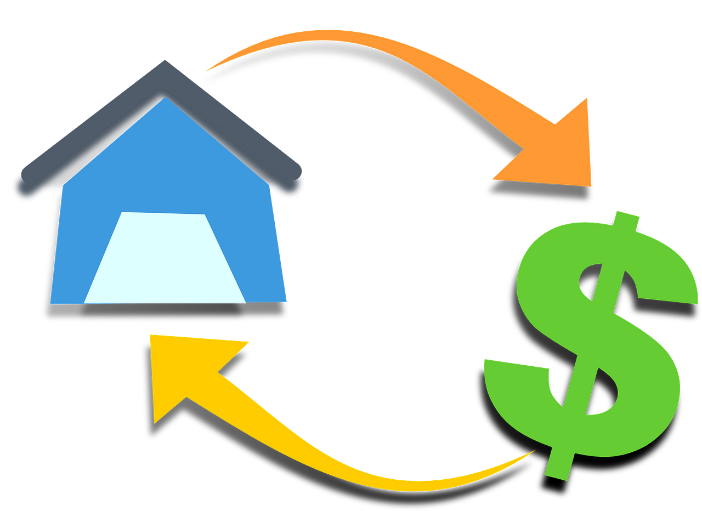 If you are planning to buy a home, finding a mortgage will be one of the biggest parts of the home buying process. Most buyers will select a traditional mortgage with a 15 or 30-year term and a fixed interest rate for the life of the mortgage but there are other options if you are looking for something that may be more beneficial to your specific situation. Two options you may want to consider depending on your situation and the type of property you are buying is a 1031 exchange and a FHA 203K mortgage.
An FHA 203K loan is a government backed loan that allows you to include both the initial purchase price of the home as well as any renovation costs. You have one loan and one closing rather than a series of micro loans and one big loan.
As with other FHA loans, you are required to put down at least 3.5 percent of the total value of the loan. Other FHA requirements are also in effect. You will need a credit score of 620 or higher, a maximum debt-to-income between 41 and 45 percent and the full loan amount cannot exceed the maximum FHA loan value cap for your area.
In addition to the typical paperwork that goes along with an FHA loan, you will be required to provide a detailed proposal covering the improvements you plan to make to your new home, a thorough cost estimate and a timeline for when those improvements will be completed.
Before the lender agrees to finance your purchase and proposed renovations, an appraiser will value the home as it is and give an estimate of the market value of the home after your proposed improvements are complete.
FHA 203K loans require the homeowner to begin repairs within 30 days of closing and all repairs to be completed within six months of closing. All forms of repair and rehabilitation are allowed with an FHA 203K loan with the exception of luxury items like saunas, swimming pools and other luxury additions.
While an FHA 203K loan can be a simple way to purchase a home that needs some work, there are some other things to consider. You will be required to stick to your proposed schedule and cost estimate. There will also be regular inspections of the work site. You will also be required to pay mortgage insurance for a minimum of 11 years, increasing the cost of your loan significantly and the interest rate will also be higher than a traditional FHA loan. Closing an FHA 203K loan takes longer and is more expensive than a traditional FHA loan. There is additional paperwork involved and an additional processing fee of $350 or 1.5% of the rehab costs, whichever is higher.
With a 1031 exchange, you will sell a property that you already own and reinvest the proceeds immediately in another property while deferring all capital gains taxes that are currently owed. By immediately reinvesting your home equity in another property with a 1031-exchange, you can increase your down payment and your overall buying power. Depending on your current situation, you may be able to exchange one large property for multiple smaller properties or several properties into one larger purchase. While a 1031-exchange is not something you should handle on your own, it can offer some unique benefits if you have significant equity in a property. Take the time to talk to an expert on 1031-exchanges about your overall investment strategy if this is something you are considering.
While both of these options will require some additional time and paperwork to be executed properly, the benefits can be worth the added time and effort depending on your situation. Feel free to contact me for an appointment today and I will be happy to answer any questions you may have, help you find a loan expert to help with your situation and help you find your next dream home.
Christine Topham


RE/MAX Unlimited
Doing More from For Sale to SOLD! That's the sign of

a RE

/MAX agent!
Let's Connect, Socially!
Photo courtesy of clker-free-vector-images/pixabay.com