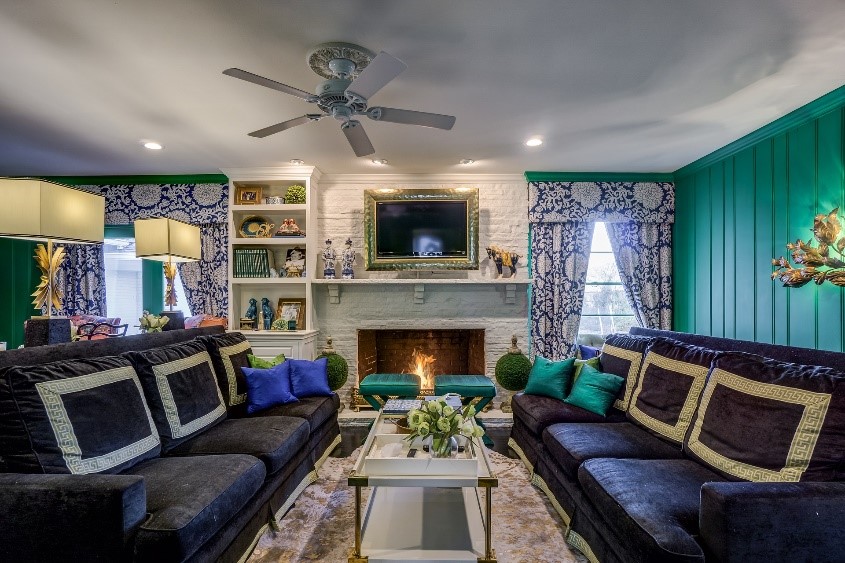 Winter is here and with that will come cold days that make you want to stay inside to escape the bitter temperatures. It isn't possible to stay inside all the time, but when you do, these five tips will help you feel cozy even on the dreariest days.
1. Use your fireplace. If your home doesn't have a fireplace, consider adding a standalone variety with a built-in electric heater in the room you use most. A space heater can add warmth where you need it and allow you to keep your thermostat lower than you normally would saving you money while adding a pretty fire to sit by in your home. The advantage of a space heater is that you only run it when you are in that room so it isn't running all of the time.
2. Add blankets to the couch, chairs, and beds in your home. Nothing feels better than wrapping up in a warm blanket on a cold day. Consider purchasing slippers for the members of your family as well if you don't have them already. If you don't wear shoes when you are at home, slippers or socks will keep your feet warm especially if you have hardwoods or tile in parts of your home.
3. If most of your home isn't carpeted, consider adding extra rugs for winter. Nothing is worse than cold tile on your feet during an overnight bathroom trip. Adding rugs to frequently used parts of your home can make your home much cozier during the cooler months.
4. Open the blinds and curtains during daylight hours. While there are fewer hours of sunlight each day, let the sun you can into your home. The sun will add a lot of warmth and natural light and a much better atmosphere compared to artificial lighting.
5. Fill the crockpot with ingredients for a warm stew or let a pot of soup simmer on the stove all afternoon. Not only will you have a hearty dinner at the end of the day, but you will also enjoy the aroma of the food as it cooks throughout the day.
Winter can be dreary, but it doesn't have to feel that way inside your home. A little effort on your part will make your home a cozy place to be all winter long.
Christine Topham

RE/MAX Unlimited
Doing More from For Sale to SOLD! That's the sign of

a RE

/MAX agent!
Let's Connect, Socially!
Image courtesy of maryrodgers1982/pixabay.com