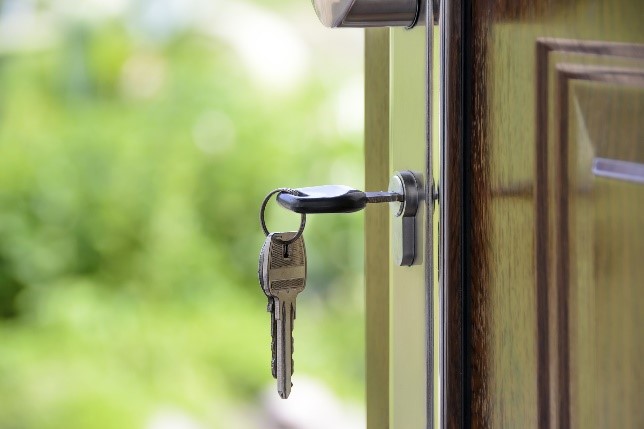 When you are buying a new home, there are lots of preparations you will need to make so that you are prepared when it is time to close. If you haven't bought a home before or it has been a while, you may not think of everything you need to take care of. Here are some things you won't to make sure you don't forget.
Cleaning supplies gathered for initial cleaning or a cleaning crew scheduled. While the sellers should leave your home relatively clean, there are likely some areas you may want to clean yourself to make sure they meet your standards. Have your supplies ready so you can do this right away and get started moving in sooner. If you are using a professional, confirm their availability and make arrangements to meet them at the property to let them in.

Pack what you will need for the first few days (or longer if your mover is scheduled later) so that you have the things you can't live without in case it takes you a little while to sort through all of your boxes. These items should include a wide variety of things so you have the basics such as toiletries and medicine, a few days worth of clothes, toilet paper, some snacks and drinks, pet care items if you have pets and anything your children can't live without like a special stuffed animal or toy. Also, pack your chargers and necessary electronics separately so you can get to them easily.

Have you taken care of transferring all of the utilities into your name? Most companies will just make the switch on the day you request and don't need to come out but take care of this in advance in case they need some time to get the transfer scheduled. You should plan to have everything in your name as of the day of closing. While you are handling utilities, make sure you have taken care of any necessary insurance. Your mortgage lender will need this information as well so this should be done in advance but if you aren't getting a mortgage, don't forget this step.

Do you plan to have the locks changed on the house? Go ahead and schedule a locksmith to come to the home so you can get this done right away.

Are there any appliances that you need to purchase? Go ahead and make arrangements for those. If you are purchasing them, don't open any new credit accounts or spend significant amounts of money that might change your credit situation. Your mortgage lender will do a final credit check before closing and new accounts may change your credit score and cause an issue with your loan. If you need to open a new account to make your purchase, do your research and select your appliances and wait to finalize the purchase after closing.
All of these items will help you make sure you are ready for closing and don't have any surprises that you aren't prepared for.
Christine Topham


RE/MAX Unlimited
Doing More from For Sale to SOLD! That's the sign of

a RE

/MAX agent!
Let's Connect, Socially!
Image courtesy of photomix-company/pixabay.com