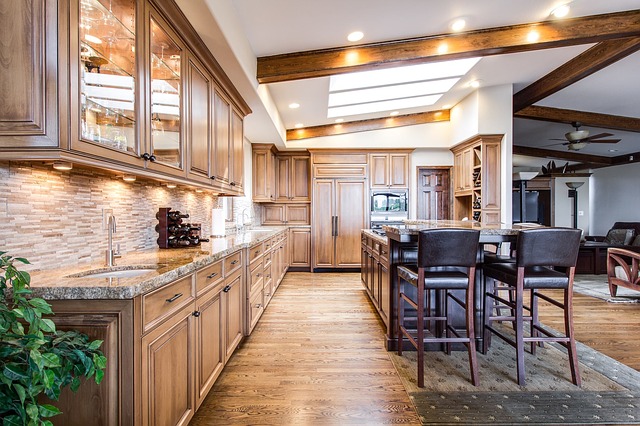 Before a buyer sets foot in your home, they will review the photos of your home online. In most cases, they don't just view the photos, they look through them many times, analyze them and share them with family members or friends. In today's market, the online photos are often like a first showing of your property. Only once a buyer has looked at your home online will they take the time to view it in person.
Because the pictures are so important, it is essential that the photos of your home show everything they can. While many agents choose to take pictures with their smartphone, I rely on a professional photographer. We all have our specialty and mine is selling real estate not taking pictures. The photographer has the right equipment and skills to make your photos look their best; now it's up to you to prepare your home on the inside and outside for your photo shoot so the photographer can do his part.
Here are some tips to help you make sure your home is photo ready.
Deep clean

your home. Dust shows and so do clean, shiny floors. Which would you rather see?

If you have excess furniture in your rooms, put it in storage. Overstuffed rooms look smaller and you don't want that.

Remove clutter and clean off countertops, coffee tables, etc. This means almost everything. Put the remotes away, the toothbrush holder, even the toaster. All of those items are distractions. Clean, empty surfaces photograph best. One accent piece per room can be a nice touch but only if it truly fits with its surroundings.

Check all light bulbs. If they aren't working, replace them.

Put away things that just don't need to be photographed. Laundry baskets,

trash cans

, small rugs, etc. Feel free to hide them in your car for the appointment.

Don't forget closets, pantries and other storage spaces. Many of these spaces are also photographed since they are nice features of your home. A messy closet with overflowing shelves will not photograph well.

Your landscaping should be perfect before photos. Trim the grass if needed and

bag

or blow away the clippings. Rake leaves, trim trees and bushes and add some fresh flowers if possible. Mulch or pine needles should be fresh if you have them in your yard.

Remove any signs from your yard. This includes for sale, home security and anything else you might have in your yard.

Remove anything from your yard or patio that isn't permanent. Toys, water hoses, trash cans and even cars. If it can go, it should.

All beds should be made with blankets folded and pillows arranged neatly.

Close the toilet lids.

Turn on all lights and open blinds and curtains.

Make arrangements for the pets to go elsewhere and remove all evidence of pets such as bowls and food.

Send your kids to a neighbor's house while the photographer is there. It will make things go much smoother.
If you aren't sure where to start, let's walk through your home together and I will help you make a list of things to take care of before your appointment with the photographer. Like you have heard for years you won't get a second chance to make a first impression and this is no different. The buyer will not schedule an appointment to look at your house if they don't like the online photos so make sure you get it right the first time.
Christine Topham
RE/MAX Unlimited
Doing More from For Sale to SOLD! That's the sign of a RE/MAX agent!
Let's Connect, Socially!