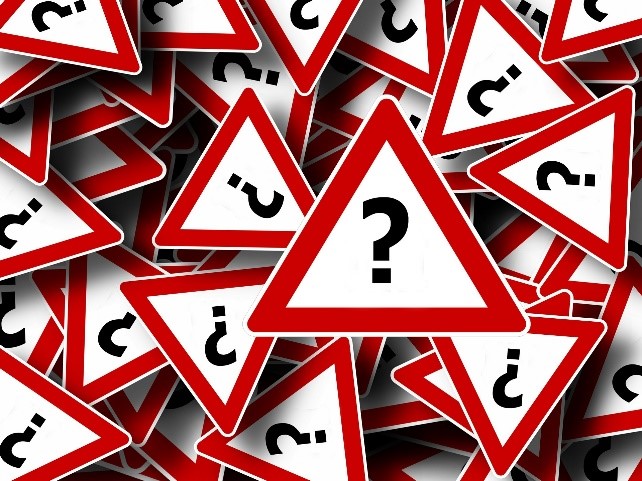 When you decide to purchase a home, you will do a lot of research about the home you are interested in, the city it is in, the neighborhood, the best mortgage terms and so much more. There is a lot of information that the seller will disclose to you publicly, your agent will provide a lot of information and you will learn a lot when you have your home inspection. Is there really such a thing as too much information when it comes to the biggest investment you will ever make? Probably not. When you are doing your research, make sure you ask these questions to help you thoroughly understand the property you are interested in.
1. Why is the seller moving? Maybe they are relocating or need more space but this question may give you some insight into the property. If they are moving to a new school district, maybe that will be a concern for you down the road. Chances are good they aren't going to say anything that would immediately make the house appear negative but you may learn something that you should at least investigate further.
2. What surrounds the property on all sides? Most properties have multiple adjoining parcels and depending on the size of the property, the neighboring parcels may not be right next door. Know what they are. On the off chance the land behind you is a landfill or something worse, you will want to know as this could greatly affect your ability to sell down the road.
3. What is the age of the major systems in the home? The biggest ones to ask about are the roof, heating and air conditioning systems but there are many others. If the house was built in 1982 and everything is original, you can expect significant expenses soon as you have to make repairs so you should know this upfront and factor that into your offer to purchase the home.
4. What are the monthly utility costs for the property? This can tell you a lot about the energy efficiency of the home. When you are preparing your housing budget, this should be included in that budget so you are prepared for those monthly expenses. Utility bills will fluctuate monthly but this will keep you from being shocked by an electric bill that is more than you expected.
5. Have they made any additions to the home since they owned it? There are homeowners everywhere that take a do it yourself approach to many home repairs. Many times the updates may look fine but could have some missing parts if the homeowner wasn't an experienced contractor. Some changes are simple but others can be pretty involved even if it's just a small space. Before you are shocked by something that wasn't done according to current code, ask this question so you aren't stuck fixing their mistakes down the road.
You will likely have lots of other questions to ask as well. Your real estate agent will help you walk through the process and answer all of your questions so you aren't surprised by unexpected things after you close on the property.
Contact me today for a consultation. I will be happy to answer any questions you may, help you determine the value of your home or help you find your dream home.
Christine Topham
RE/MAX Unlimited
Doing More from For Sale to SOLD! That's the sign of a RE/MAX agent!
Let's Connect, Socially!